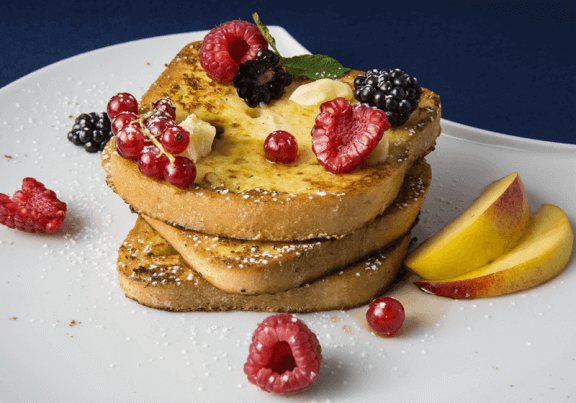 Request now
Products: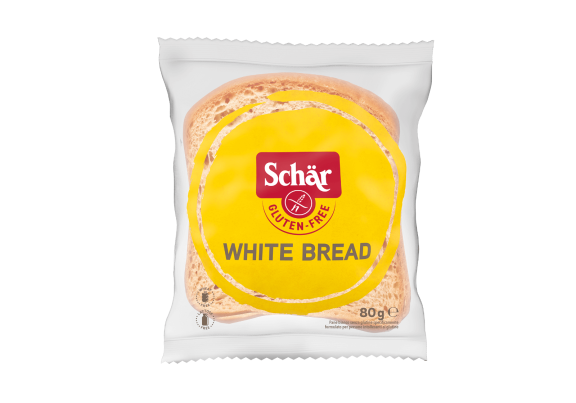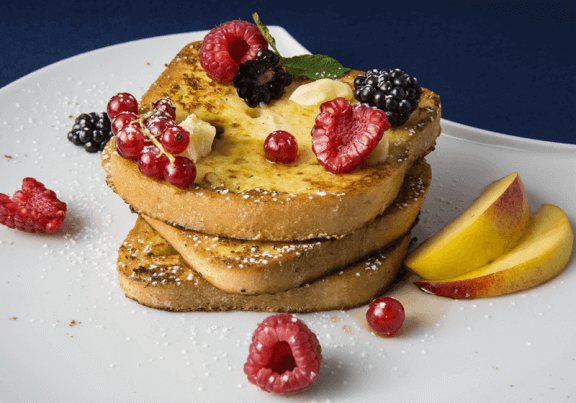 Ingredients
Ingredients for the garnish
Preparation
In a drip pan, beat the eggs, add a pinch of salt, and mix in the milk and the cinnamon. Mix and set aside. Melt the butter in a pan over a low heat.
Coat both sides of the White Bread slices in the egg mixture, and cook until golden, around 2 – 3 minutes per side.
Transfer to a serving plate, and garnish with berries, a dusting of icing sugar, maple syrup and a knob of butter. Serve hot.
Gluten-free preparation
1. use gluten-free products,
especially those that are naturally gluten-free or made from gluten-free ingredients (e.g. products from Schär Foodservice).
2. Store separately
and always keep everything in specially designated, labeled and sealed containers.
3. own preparation areas
use these areas exclusively for the preparation of gluten-free food. If this is not possible: in any case, prepare gluten-free before gluten-containing and clean the workplace.