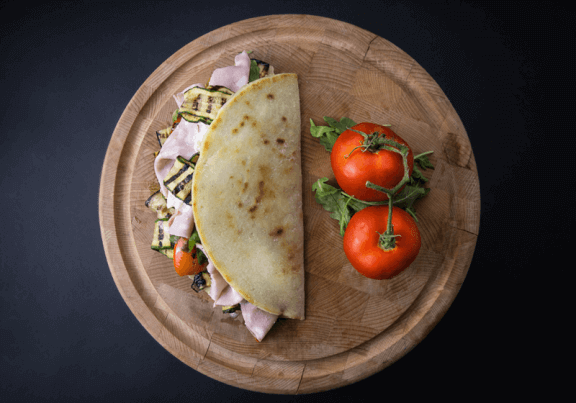 Request now
Products: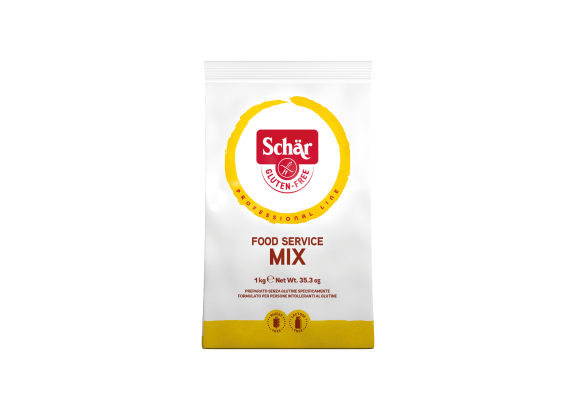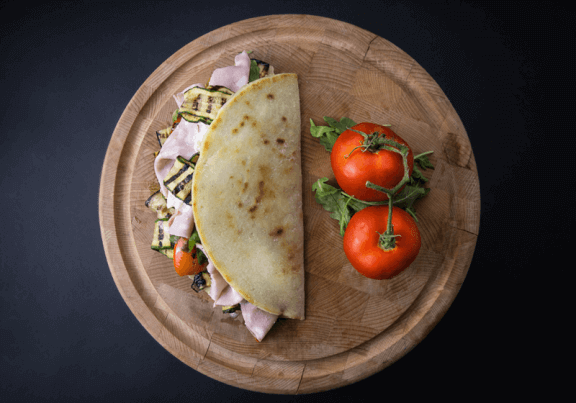 Ingredients
Ingredients for 4 piadine weighing 200g each:
Ingredients for the filling:
Preparation
To make the piadine:
In a stand mixer fitted with a dough hook, process all the ingredients until thoroughly mixed. Make four balls weighing around 200 g and chill in the refrigerator for around 30 minutes. When cold, roll each ball out into a round about 3-4 mm thick using a rolling pin. Cook in a 22cm non-stick pan for 3-4 minutes each side.
To make the filling:
Slice the aubergine, courgette and pepper and cook on a very hot grill. When cooked, season with salt, pepper and extra virgin olive oil. Dress the rocket with salt and oil. Fill the piadine, starting with the squacquerone, followed by the slices of mortadella, vegetables and finally the rocket. Drizzle with oil and serve hot.
Gluten-free preparation
1. use gluten-free products,
especially those that are naturally gluten-free or made from gluten-free ingredients (e.g. products from Schär Foodservice).
2. Store separately
and always keep everything in specially designated, labeled and sealed containers.
3. own preparation areas
use these areas exclusively for the preparation of gluten-free food. If this is not possible: in any case, prepare gluten-free before gluten-containing and clean the workplace.