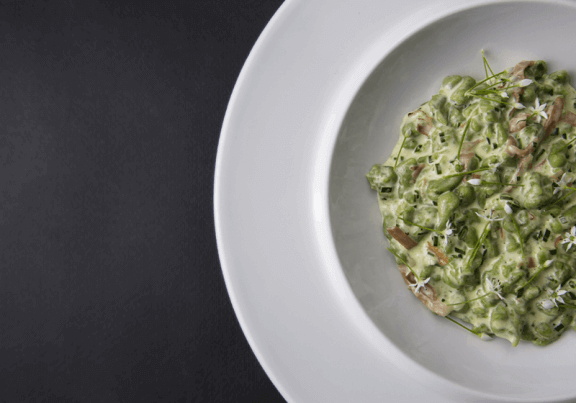 Request now
Products: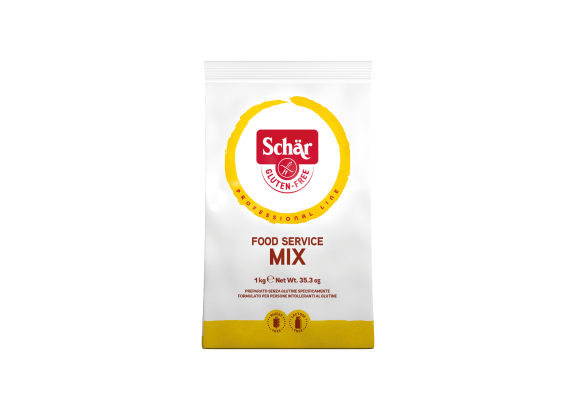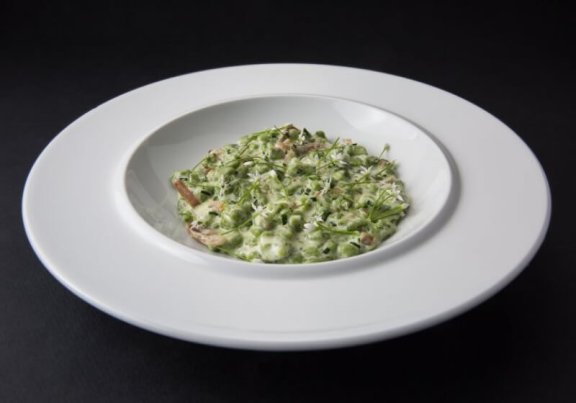 Preparation
Wash and trim the spinach. Put in a pan, add a little salt and cook covered for a few minutes, so it remains bright green. Allow the spinach to cool and squeeze well to remove the excess water. Put in a blender and process together with the egg, water, nutmeg and salt for around 1 minute. Add the Foodservice Mix and blend until thoroughly mixed. Leave to rest for 15 minutes.
In the meantime, prepare the dressing. Cut the speck into strips and saute in a pan with the butter, add the cream and cook for a few minutes. Add salt to taste, and add the chives and nutmeg. Set aside. Bring a pan of water to the boil and add salt. Set the spatzle grater on top of the pan and slowly pour in the dough. Using horizontal movements, let the drops of dough fall into the water. Cook for one minute until they rise to the surface. Drain the spatzle directly into the dressing. Cook over a medium heat until the ingredients are well mixed. Serve hot.
Gluten-free preparation
1. use gluten-free products,
especially those that are naturally gluten-free or made from gluten-free ingredients (e.g. products from Schär Foodservice).
2. Store separately
and always keep everything in specially designated, labeled and sealed containers.
3. own preparation areas
use these areas exclusively for the preparation of gluten-free food. If this is not possible: in any case, prepare gluten-free before gluten-containing and clean the workplace.