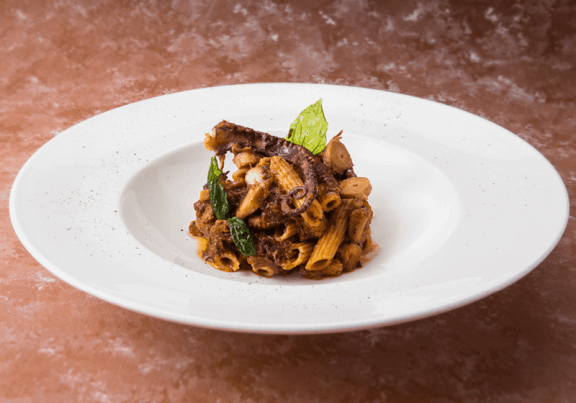 Request now
Products: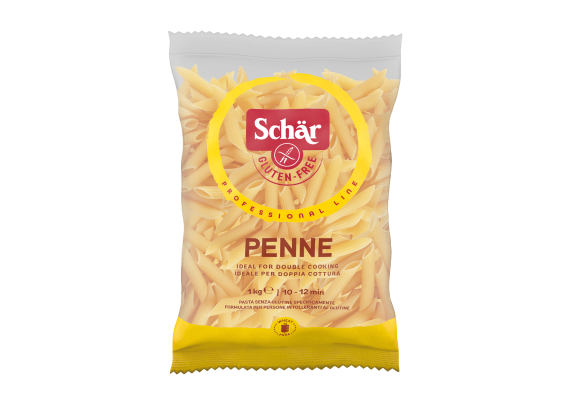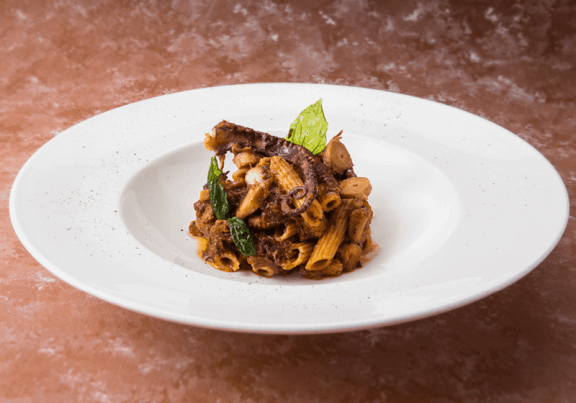 Ingredients
Ingredients for the pecorino cream:
Preparation
For the pecorino cream, heat the cream in a small saucepan and add the grated cheese when the temperature is around 80°C. Whisk the mixture until the sauce is smooth and creamy. Pour into a mousse siphon, charge with two cream chargers and put in the refrigerator.
Brunoise the onion, carrot and celery. Heat the oil in an iron pan and saute the vegetables over a medium heat. When golden, increase the heat and saute the octopus for about 10 minutes until golden. Add the tomato concentrate and caramelise, without letting it burn. It is important that all ingredients reach the right degree of caramelisation.
Add the red wine, allowing it to reduce and the alcohol to evaporate, adding the bay leaf only at the end. If necessary, add a little fish stock to the octopus while it is cooking. Cook until the octopus is tender. When cooked, set aside and keep warm. Cook the Penne in plenty of boiling salted water for around 9 minutes. In the meantime, remove the octopus from the sauce, slice, and stir the slices back into the sauce. Drain the pasta and add to the sauce, mixing well. Serve the pasta on top of the pecorino cream. Serve hot.
Gluten-free preparation
1. use gluten-free products,
especially those that are naturally gluten-free or made from gluten-free ingredients (e.g. products from Schär Foodservice).
2. Store separately
and always keep everything in specially designated, labeled and sealed containers.
3. own preparation areas
use these areas exclusively for the preparation of gluten-free food. If this is not possible: in any case, prepare gluten-free before gluten-containing and clean the workplace.