Request now
Products: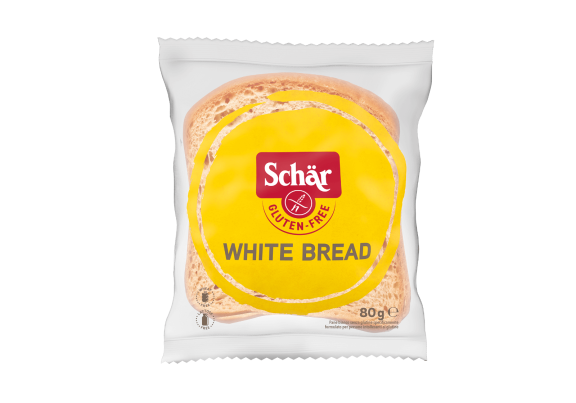 Poached egg on toast with asparagus puree, raw asparagus and truffle shavings
Print recipe
Preparation
Peel the asparagus and remove the tough part of the stem. Cut half of the asparagus into thin slices the length of the spear, and put in iced water until they curl. Chop the other half of the spears into pieces. Saute the onion in a pan with the oil until soft, then add the chopped asparagus and braise. Add the vegetable stock or water and cook for around 15 minutes over a moderate heat.
To make the poached egg, line a small bowl with two sheets of cling film, one perpendicular to the other. Grease the cling film with oil, break the egg gently on top and season with salt and pepper. Gather the edges together and twist to secure, like a small sac. Set aside. In the meantime, brush the White Bread Schär with oil and toast in a non-stick pan until golden on both sides.
When the asparagus is cooked, blend until it forms a smooth and velvety cream. Season with salt and pepper. Cook the egg in boiling water for around 6 minutes. When cooked, cool in iced water. To serve, ladle the hot asparagus puree on to a soup plate, place the toast at the centre, remove the egg from the cling film and set it on the toast. Garnish with the slices of raw asparagus and grate the truffle on top of the egg. Serve hot.
Gluten-free preparation
1. use gluten-free products,
especially those that are naturally gluten-free or made from gluten-free ingredients (e.g. products from Schär Foodservice).
2. Store separately
and always keep everything in specially designated, labeled and sealed containers.
3. own preparation areas
use these areas exclusively for the preparation of gluten-free food. If this is not possible: in any case, prepare gluten-free before gluten-containing and clean the workplace.