Request now
Products: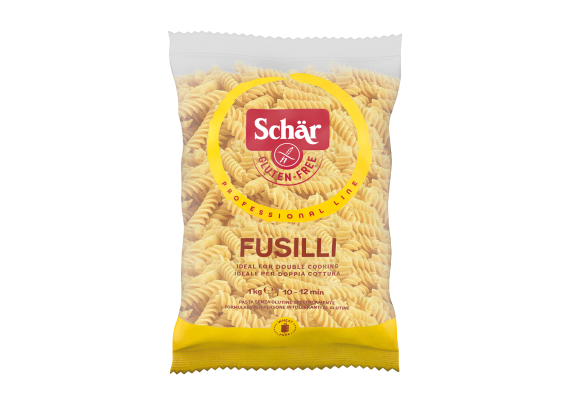 Ingredients
red cherry tomatoes, halved
Preparation
Roast the aubergines over a high flame until burned on the outside and the flesh can be seen bubbling on the inside. When cooked, put them in a bowl and seal with cling film for about 10 minutes. This will give them a smoked flavour and continue the cooking process.
In the meantime, heat a greased non-stick pan until very hot and cook the swordfish cubes for around a minute, being careful not to overcook them or obtain a boiled effect. Set aside. In another pan, saute the cherry tomatoes with a drizzle of oil. Bring a pan of water to the boil, add salt and cook the Fusilli. Remove the pulp from the aubergines and blend with the Greek yogurt, a few mint leaves, a drizzle of oil and a little water if necessary. Season with salt, bearing in mind that the pecorino will add extra saltiness.
Drain the pasta while al dente, reserving a little cooking water, and toss in a pan with the aubergine cream, cherry tomatoes and swordfish cubes. Add a little cooking water, then add the pecorino after removing the pan from the heat to prevent it from becoming stringy, mixing to give a creamy sauce of the right consistency. Serve with a garnish of mint leaves and flakes of salted ricotta.
Gluten-free preparation
1. use gluten-free products,
especially those that are naturally gluten-free or made from gluten-free ingredients (e.g. products from Schär Foodservice).
2. Store separately
and always keep everything in specially designated, labeled and sealed containers.
3. own preparation areas
use these areas exclusively for the preparation of gluten-free food. If this is not possible: in any case, prepare gluten-free before gluten-containing and clean the workplace.