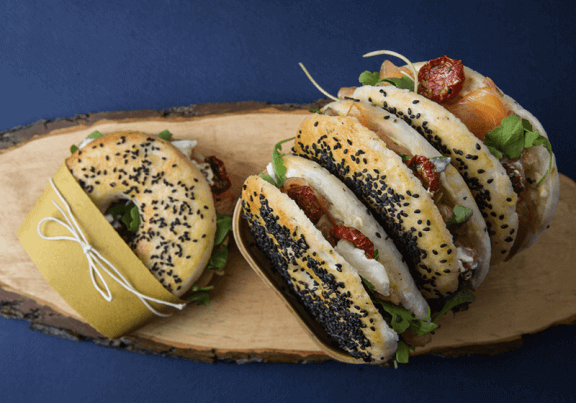 Request now
Products: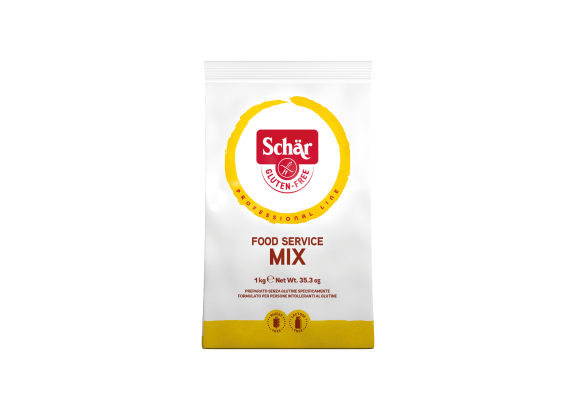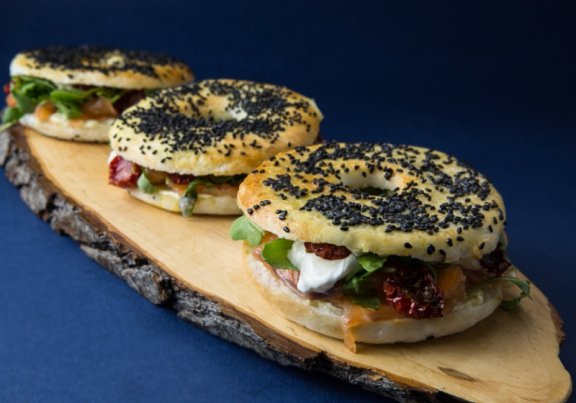 Ingredients
Ingredients for the glaze:
Ingredients for the confit cherry tomatoes:
Ingredients for the lime mayonnaise:
Preparation
To make the confit tomatoes:
Wash and halve the tomatoes. Place on a baking sheet lined with greaseproof paper and season with plenty of sugar, salt, thyme, oregano, orange and lemon zest and extra virgin olive oil. Bake at 60°C for 10 – 12 hours. Conserve in oil or under moderate vacuum.
To make the bagels:
Put the Foodservice Mix and yeast into a stand mixer fitted with a dough hook, allow the mixer to run for about a minute, and add 80% of the water in one go to prevent the formation of lumps, then the rest of the ingredients, being sure to add the salt last since it is a yeast antagonist. Roll the dough out to a thickness of about 3-4 cm and form doughnuts, using a 10 cm dough cutter for the outside, and a 4 cm cutter for the inside hole. Proof in an oven preheated to 30°C for 60 – 90 minutes. Bring a saucepan of water to the boil. Boil the bagels for 2 minutes on each side, place on a baking sheet lined with greaseproof paper, brush with beaten egg and sprinkle with sesame seeds. Bake at 175° C for 40 minutes.
Method:
Cut the marinated salmon into slices weighing around 12g each. Split the bagels in half, and spread the bottom layer with the lime mayonnaise. Top with the rocket and 4 slices of marinated salmon per bagel, followed by the stracciatella and the confit tomatoes. Top with the bagel top and serve.
Gluten-free preparation
1. use gluten-free products,
especially those that are naturally gluten-free or made from gluten-free ingredients (e.g. products from Schär Foodservice).
2. Store separately
and always keep everything in specially designated, labeled and sealed containers.
3. own preparation areas
use these areas exclusively for the preparation of gluten-free food. If this is not possible: in any case, prepare gluten-free before gluten-containing and clean the workplace.